Welcome to ISD 318 Teaching and Learning

What is best for our students is central to our district's operation. We provide instruction that includes student interests, strengths, challenges, experiences, and family culture which culminates in a world-class education.

The Teaching and Learning department facilitates MN academic standards implementation, curriculum alignment, staff development, gifted and talented education, multi-tiered systems of support, evidence-based pedagogy in a continuous improvement model using data-driven and predictive assessment systems. Teacher teams meet to discuss standards, student evidence and monitor student progress to identify areas where students are excelling and where they may be struggling to ensure additional support.

Our exceptional teachers, administrators and support staff work in service to our students, families and community.

Resources:

If you have any questions, please feel free to contact the Teaching and Learning office at 218‑327‑5706.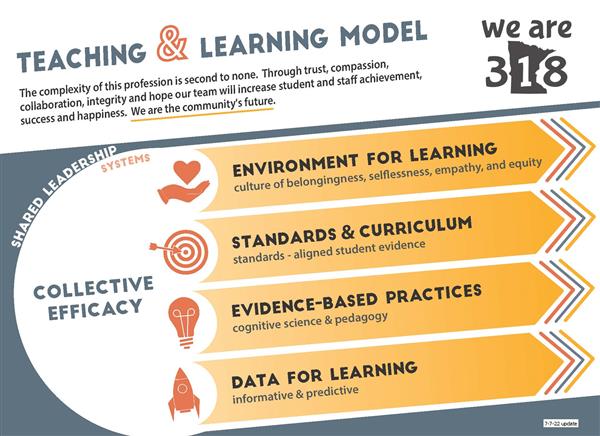 Contact Us

Teaching and Learning Director
Ryan DeBay
rdebay@isd318.org

Teaching and Learning Secretary
Desiree Schneider
dschneider@isd318.org
p: 218-327-5706
f: 218-327-is 5702