GRHS Principal Name NE Division Principal of the Year
June 21, 2021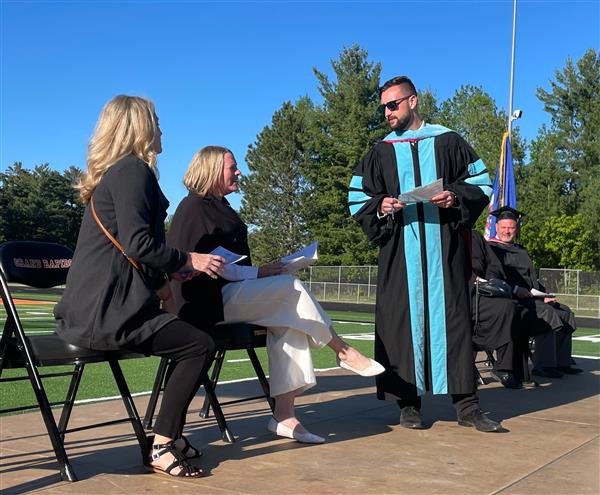 Dr. Matt Dass has been named the Northeast Division's High School Principal of the Year by the Minnesota Association of Secondary School Principals (MASSP).
"We are extremely proud of Matt's achievement and all that it means for our GRHS students," said ISD 318 Superintendent Matt Grose. "This is the second time a GRHS principal has been recognized for their work and it is indicative of the high caliber of leadership in our district. I continue to be impressed by the hard work of all our administrators who strive to ensure that our students have access to the best education possible."
Dr. Dass was chosen for this honor because of his excellent qualities of leadership. This year, Dass and his team led GRHS to receive a Gold Star of Innovation Award from MASSP for their work closing learning gaps brought on by the learning model shifts of the COVID-19 pandemic. Early in the school year, GRHS staff and administration recognized that students would need additional supports to find success and close learning gaps. Teachers and administrators worked hard to identify students who were in danger of failing and created opportunities for students to recover semester credits in their classes. Significant gains were made in English and Math as well as core content and elective classes.
"It is truly remarkable to have a principal chosen to receive the award in his first year as a lead principal and is a great example of how far our staff are willing to go to help our students achieve their goals," said Grose. "We are proud of all the leaders in GRHS and throughout the district that stepped up to give their all in such a difficult year."
In addition to being selected as the Northeast Division High School Principal of the Year, Dr. Dass has also been nominated for the National Principal of the Year Award from the National Association of Secondary School Principals (NASSP).