Over 90 Students at GRHS Receive COVID-19 Vaccine
May 5, 2021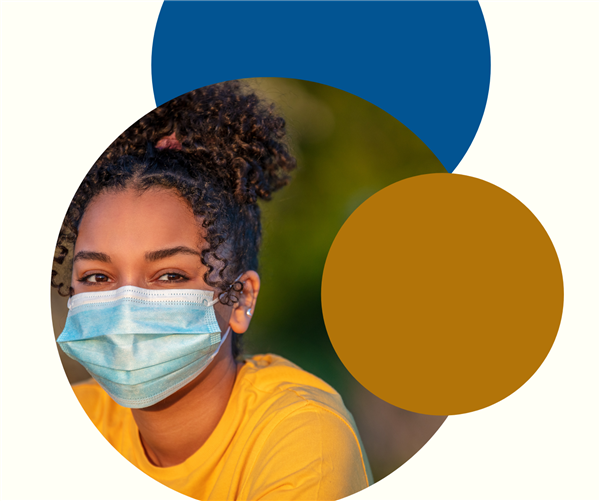 Last month, Kiiria Halvorson, a 10th grader at GRHS, waited patiently outside the Grand Rapids High School (GRHS) library for her COVID-19 vaccination. Kiira was there to take advantage of a partnership between the school district and Essentia Health. "Getting the vaccine was like a shot of relief for not only me but for everybody in my community," said Kiira.
Staff from Essentia Health spent four hours at the school administering over 90 vaccines to students aged 16 and older. "We were so happy to be able to do this for our students, especially as we are seeing COVID-19 cases in our area continue to go up," said District Nurse Angela Elhard.
In less than 20 minutes, these young adults were able to receive their vaccination, be observed for potential reactions, and then return to learning. "It was a super amazing experience and I am so happy and proud that I can say I am part of the change!" said Kiira.
Students who complete the full vaccination series will no longer need to complete quarantines if they are a close contact. There is no requirement to have the vaccine, but these students will see less impact on their education and activities. "We know that close-contact quarantines are a hardship for students and families, it's exciting to have a group of students who won't be affected," said Superintendent Matt Grose.
The Pfizer vaccine was administered at no cost to students or to the school district. "We are grateful to have community partners like Essentia Health working to keep kids safe. The clinic was similar to the Public Health flu vaccine clinics we host every year," said Grose. "These days our schools do more than just provide a space for our students to learn."
Essentia Health staff will return to administer the second round of the vaccine to students on Tuesday, May 11. Vaccines are also available for young adults 16 and over at area clinics and pharmacies.
As cases continue to rise in Itasca County, ISD 318 joins healthcare organizations in reminding people to stay home when ill. If a child exhibits any symptom of COVID-19, families should contact their school building nurse or health care professional right away.