School Counseling Week is February 1 through 5
January 27, 2021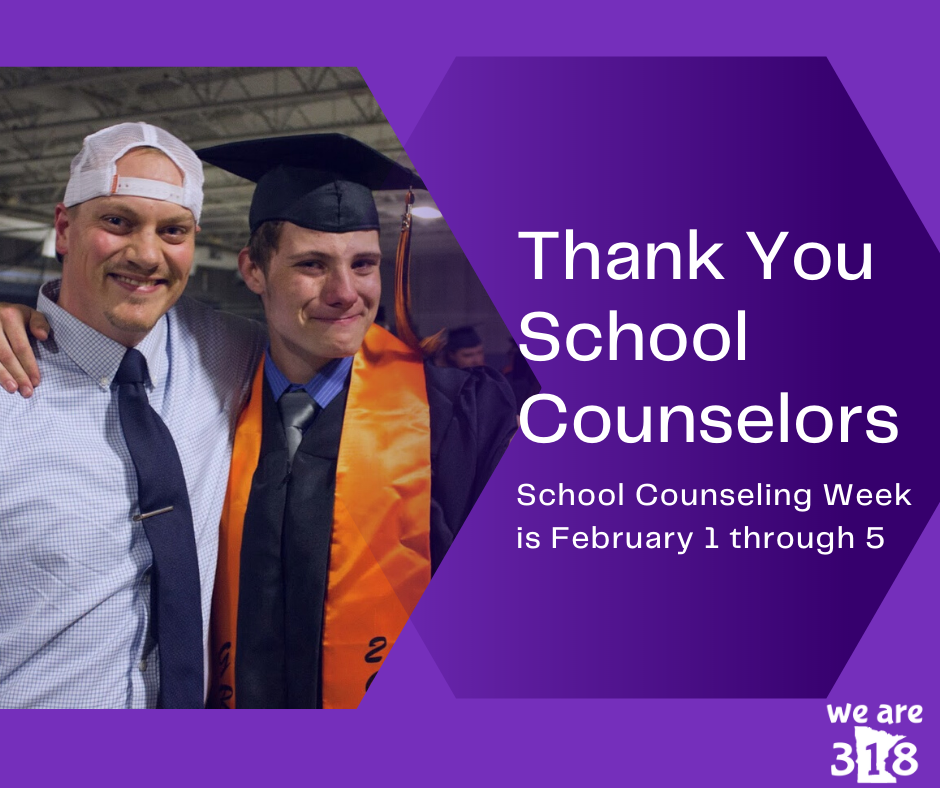 National School Counseling Week is February 1 through 5. At ISD 318, school counselors, school social worker, and student support staff all play a special role in schools. They are actively engaged in supporting students' social-emotional well-being and growth, addressing academic concerns, helping them plan for the future, and connecting families with resources in the community.
"We rely on the work of our counselors every day. They are such a great team!" said RJEMS Assistant Principal Angie Berg. "In addition to all the tasks of a normal year, like exploring career ideas with students, preparing them for high school, and even working as advisors to our student council, this year, they are doing so much more. They are checking in with kids on a regular basis as we're in distance and hybrid learning, trying to increase student engagement and improve grades and attendance, and even organizing holiday drives for families who have been financially impacted by the pandemic. They are going above and beyond to support students and families."
This year, school counselors are more in demand than ever before as the pandemic affects mental health, causes financial hardship, and students struggle to remain connected to friends and teachers when learning at a distance.
School counselors also work with families to help further the educational growth of children and to connect them with community supports and resources. In ISD 318, the school social worker Angela Oelke has partnered with staff to create a clothing closet, while at the elementary schools, student support specialists were integral to the development of the on-site food pantries.
"The work of our school counselors goes well beyond the school day. Our school counseling staff are working in a partnership with parents as they encounter the challenges of raising children in today's world and working with teachers and other educators to provide an educational system where students can realize their potential and set healthy, realistic and optimistic aspirations for themselves," said ISD 318 Superintendent Matt Grose.
National School Counseling Week is supported by the American School Counselor Association. More information about their work is available at www.schoolcounselor.org.