Secondary Return to In-Person Learning
January 20, 2021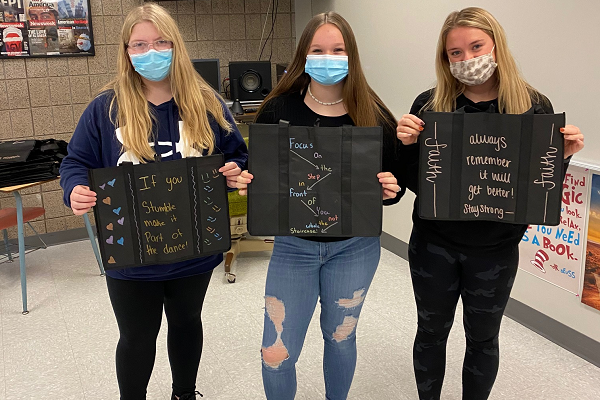 On Tuesday, January 19, ISD 318 announced that it would begin implementing a return to in-person learning with the start of the second semester on January 26.
"We've seen our case rate plateau in the county and this includes spread that could have come with holiday gatherings," said ISD 318 Superintendent Matt Grose.
On Friday, January 15, district administrators attended a consultation with representatives from the Minnesota Department of Health (MDH) to review the district's plans for in-person learning. "Overall, MDH was supportive of our plan," said Superintendent Grose. "But, we know that if cases increase, we will have to quickly roll back to a more restrictive learning model."
MDH will require the district to implement a rolling start, limiting the number of students returning to in-person learning at once. Like other districts in the state, ISD 318's rolling start will allow the district to mitigate the spread in the community in the event there is a spike in cases in the schools.
"With more students coming back to school, the beginning of school activities, and a desire to maintain our ability to operate, MDH felt easing into the return will help us avoid that scenario where we need to roll back to a more restrictive model," said Superintendent Grose.
Students in Bigfork High School and Grand Rapids High School will return to classes on Tuesday, January 26, the first day of second semester. RJEMS students will continue with hybrid learning and barring a spike in cases, will return to in-person learning on Monday, February 8.
"Arguments could be made either way - to bring back high school students first or middle school students first," said Superintendent Grose. "The reasons we are prioritizing our high school students has to do with our (and their) need to ensure they can earn the credits they need for graduation, get remediation or credit recovery if needed, more easily transition between first and second semester courses and teachers, and get transcripts back on track."
Because the district is still required by the Governor's Executive Orders 20-94 and 20-95 to offer 30 additional minutes of prep time to teachers in the hybrid model, all schools will continue to run on shortened schedules. With the return of RJEMS on February 8, the district will resume normal daily schedules.
Families who chose the district's distance learning program, ConnectEd, will be able to continue with that learning model.
"From the beginning we have tried to have as many kids in school as is safely possible. I'm glad to have a plan to return all of them to our buildings where they belong," said Superintendent Grose.