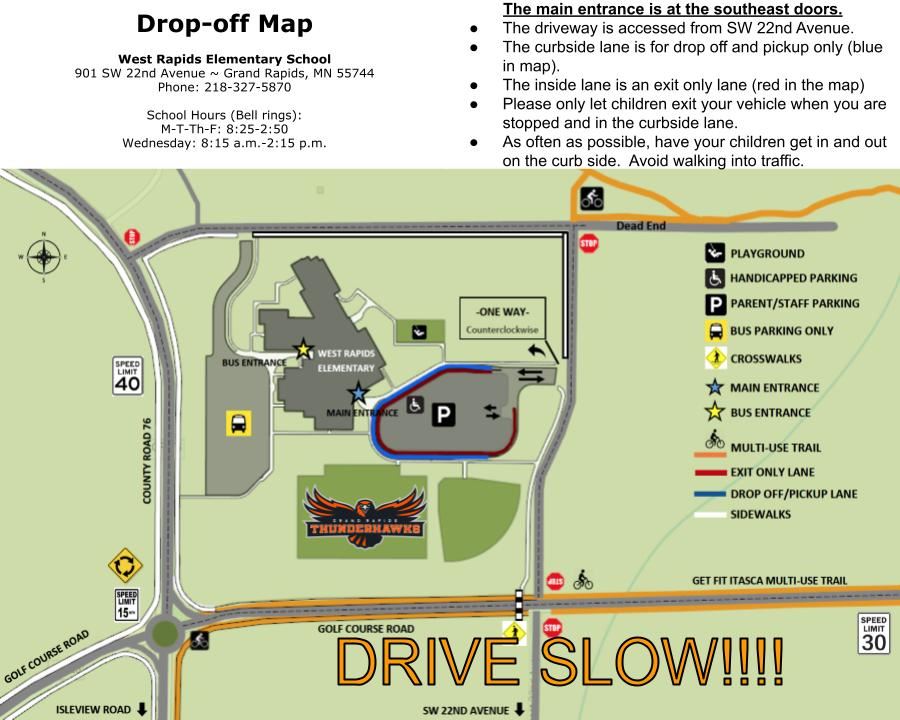 2:50 Bell Rings (M, T, Th, F)

2:15 Wednesday Bell Rings

Parent Pickup:

Afternoon Pickup Map

Videos:

1st-5th Grade Pickup Video

We now use number cards that you visibly display in your car. A picture is shown below.

Kindergarten Pickup Video. If there's a Kindergartner in your pickup, your entire group uses the west side parking lot.

Parent Pickup Number Cards: please pick these up at the Open House (or in the Main Office once school has started).